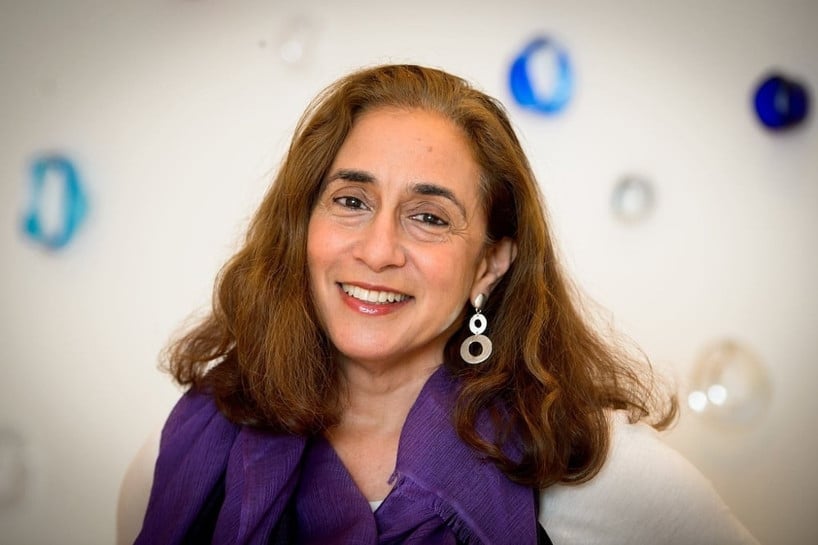 Creative Director
Reema Pachachi
kuka-me is the brainchild of jewellery designer, Reema Pachachi, who became the first Creative Director of De Beers LV in 2001.
Having had over 30 years experience in jewellery, she launched her own brandkuka-me:"Thekuka-mebrand is about gorgeous, easy-to-wear sterling silver and 18ct gold jewellery, particularly created for independent women with an individual sense of style. Reema believes that design is a dynamic between the designer and the wearer. The woman who wears kuka-me jewellery makes it shine; her personality becomes integral to the piece - as essential as its elegant design and excellent craftsmanship.
Reema believes that good design and especially good jewellery design makes you feel confident and uplifted (hence our name – kuka-me – kuka means lift up or uplift in Zulu or Northern Sotho).

During her time as Creative Director of De Beers LV Reema proved she was a design force to be reckoned with. Her designs for the luxury brand, such as the Millennium Star pendant first worn by Iman, and the iconic Wildflowers collection (worn by Iman below) , illustrate her meticulous attention to detail and subtle originality.

Reema went on to launch kuka-me in 2009. She creates the original designs in her Notting Hill workshop, drawing inspiration from nature, architecture and textiles. Techniques such as reticulation and engine-turning, are exploited to create unique, tactile textures. The pieces are cast and hand-finished in the UK by craftsmen and craftswomen Reema has worked with for decades. kuka-me castings are 100% recycled Sterling Silver or 18ct gold and our pieces are hallmarked at the London Assay Office.
"The woman who wears kuka-me makes it shine"
Email Orders
We are more than happy to give advice and take enquires and orders on email, we can also give you a call back, if you write your phone number and state the times you can be contacted.
Please email info@kuka-me.com.
 Many thanks,
from all the team at kuka-me